The Professional Shop at Gungahlin Lakes Golf Course is open 7 days a week, 364 days of the year. Our Professional is Murray Blair, a major golf retailer in Canberra and stocks a full range of golf equipment at very competitive prices at the Golf Warehouse at Gungahlin. The Pro Shop has a full range of hire equipment available including motorised golf carts, buggies, clubs and range balls. Open 7 days a week, our qualified staff can assist you with all of your golfing needs! Call the Pro Shop on 02 6242 4662
Murray
Head Golf Professional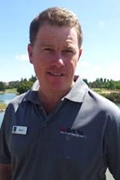 Former national coach of Malaysia, Murray applies over 17 years of coaching knowledge to his students. Using the latest video and computer analysis equipment he helps provide students with the ultimate in visual feedback. Private, group and on-course tuition is available by appointment. Murray is a golf equipment specialist and professional club fitter with the knowledge and tools to completely fit you out with the right equipment, to suit your individual needs.
Warren
Teaching Professional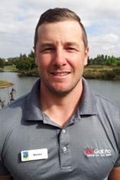 Warren is highly regarded as a golf coach in Canberra. He has a vast experience from coaching youngsters through to elite golfers. Formally from Federal Golf Club, Warren has joined the Canberra Golf School to offer his expertise to our many students. Warren is a custom fitting specialist and is available to offer his knowledge to ensure your next equipment purchase is the most suitable choice you can make.
Mark Brooker
Teaching Professional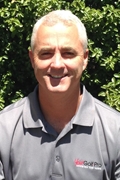 Mark has been a member of the Australian PGA since 2001 "Advanced Coaching" Classification With a wealth of experience, Mark can provide you with a solid understanding of cause and effect and a holistic plan for developing your new technical understanding into usable and reliable skills that can be taken confidently to the course, ultimately resulting in lower scores & greater enjoyment. "The best coaches not only pass on knowledge, they inspire their students to play their best golf"
Gungahlin Lakes Golf Pro Shop
Cnr Gungahlin & Gundaroo Drives, Nicholls, ACT, 2913
02) 6242 4662
Monday

Tuesday

Wednesday

Thursday

Friday

Saturday

Sunday

7:00am - 6:00pm

7:00am - 6:00pm

7:00am - 6:00pm

7:00am - 6:00pm

7:00am - 6:00pm

7:00am - 6:00pm

7:00am - 6:00pm